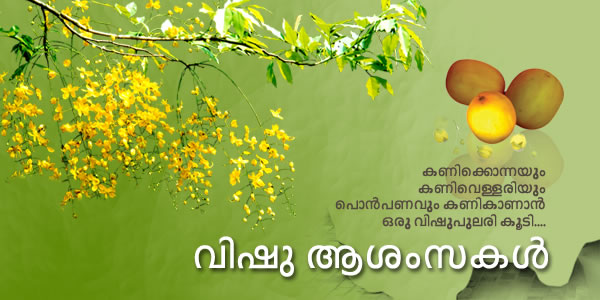 Subject: DMA    ( Vishu & Easter Celebration )
Dear Members,
Spring is here and that means Easter & Vishu is near. With spring's arrival, everyone is enjoying bright flowers, warmer weather, new beginnings and of course, spending more time outside!   So as we come closer to the DMA celebrations of Easter & Vishu, let's enjoy the celebrations of these festivals and bring peace and prosperity into our lives.
DMA would like to invite all members to participate this wonderful celebration.
Date: 11th April 2015 (Saturday)
=========================================================================
14:00- 15:00    social hours
15:00                 Inauguration
17:00                 Tea /Coffee with snacks
20:00                 Supper
Venue:-
KINSON COMMUNITY CENTRE
MALLHAMS ROAD
PELHAMS PARK
BOURNEMOUTH
BH10 7LH
If anyone like to perform any stage programme, please contact programme Co-ordinators
Sibin         :-    07854128200
Aneesh     :-    07915061105
Get ready for this wonderful event!
Thanks & Regards,
Bibin Venunath
Secretary– on behalf of DMA executive desk